Business Intelligence is the key to understanding performance and trending and empowering business decisions. Data can be analysed and the results presented in a variety of ways to provide vital information that confirms previous and drives future business decisions, highlights outliers and fosters curiosity. Whether at a high-level or granular, reporting informs and notifies, bringing visibility to the complex and provoking important questions. Unwanted detail can be filtered out to provide answers to specific questions. Specific reports can be quickly and easily produced.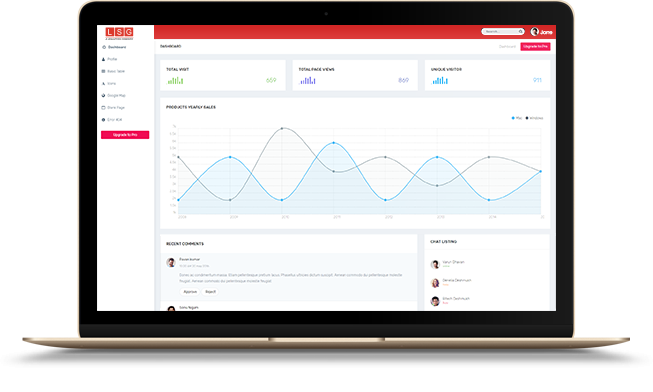 Benefits
Understand key analytics through data visualization
Smart dashboards provide swift answers and control of the analysis
Spend time understanding, not manipulating data
Easily share information with others
Data Analytics for Insurers
Understanding your business, whether based on past performance, day-to-day or future projections is key to a profitable, efficient organization that is compliant with regulatory requirements. Data Analytics provides the information to help assessment and to support forward-facing business decisions.
---
Data Analytics for TPAs
Simple-to-use dashboards and data visualizations provide evidence of efficiency and best practice in the organisation. Clients can be provided with dashboards that show this detail. Areas where improvement is required can be focused on.
---
Data Analytics for Self-Insureds
High-level and in-depth reporting supplies effective oversight of claims litigation and regulatory compliance. Spend and reserves can be monitored effectively.
---
Data Analytics for Corporate Legal Departments
Efficient management of litigation procedures, budgets and spend is measured and monitored by effective and insightful reporting. Selection and engagement of law firms can be supported by score card reports.
Advocator System® Demo
A personalized demo with a legal billing software advisor is the best way to see how Advocator System® for Insurance Claims and TPAs can improve your spend management.
Schedule your demo, or give us a call at +1 877 566 9574.
Request a Demo
Contact