Insurance Claims and TPAs
Advocator System® for
Insurance Claims and TPAs
As Insurers, claims professionals and TPAs strive hard to reduce their legal cost and legal risk. They are keen to implement new strategies to better manage their claims and resolve litigated cases more efficiently and precisely.
LSG's Advocator System® ELM will help insurers to increase productivity, reduce costs, and achieve better claims outcomes, ultimately driving improvement to expense and loss ratios. Using our product, Insurers, claims professionals and TPAs can work more efficiently and manage cases more proactively, collaborate efficiently with panel law firms and gain more visibility into legal cost and risks.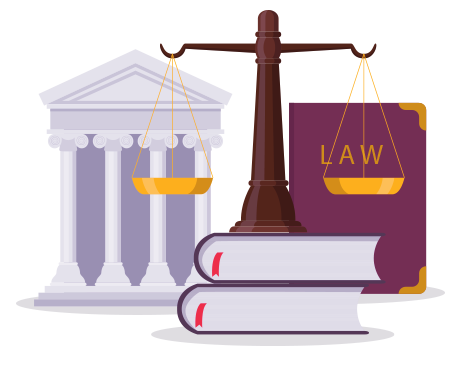 Key Benefits For Insurer Legal Departments
Instant knowledge and control
Selection and case/matter assignments
Panel and rate management
Budgeting and case/matter planning
Case and document management
E-Billing
Automated bill review and compliance monitoring
Powerful reporting with in Advocator System® ELM
Separate reporting dashboard: ELM
Data Analytics
Matter/claims and payment feeds
External supplier management
Vendor Management Features
A major component of our web-based workflow solutions is Vendor Management. This provides a centralized data repository for all your vendor management information, including locations, contacts, skills, key practice areas, rates, status, billing codes and prior performance history.
The features allow for creating "panels" and "groups" of vendors, in order these are aligned with your organization structure and the logistics of your business ecosystem. Panels can also be configured based on the vendors' skills and key practices, years of experience and performance scorecard.
Case/Matter Assignments
Case/matter assignment or engagement notices are provided within the Advocator System® ELM legal Case Management desktop. Approved outside counsel and other professional suppliers are assigned cases/matters by the client user who can include as standard or attach key documents (e.g. SLA, policy wording, expert reports etc.).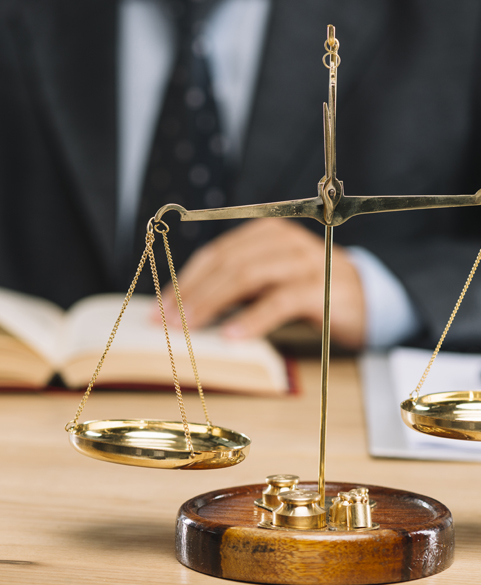 Budgeting and Case Planning
During the assignment process, the client user may opt to request a Life of Case or Phase Level budget from the service provider, including a staff plan where appropriate. Case plans may also be requested, submitted and updated as the case/matter progresses.
In-house professionals can set thresholds during budget review so that Advocator System® automatically tracks erosion of the budget as invoices are submitted and advises both the In-House Professional and the supplier if these thresholds are breached, triggering a strategy review.
This proactive approach to case and cost management helps both parties to manage their budgeting and spend whilst also providing senior management with a high-level view of their estimated exposure for financial planning.
---
Legal Hold Management
This feature provides the ability to set and send to firms, legal hold requirements for a Matter with a hold notice date and the sending of reminders to firms and other specified recipients at required intervals.
The hold lift notice date can be set and recipients will be advised automatically by the system on the date provided.
---
Outlook Integration
Advocator System® ELM is integrated with Microsoft Outlook Calendar to provide a single interface that enables simple management of appointments, diary entries and reminders.
---
E-Docs
Advocator System® ELM provides a robust and fully searchable electronic document management repository. Documents may be uploaded to the E-Docs Desktop from any available source and viewed at any time by authorized users, enabling compliance with E-Discovery and other internal audit requirements and obligations.
---
E-Billing
Advocator System® ELM uses the LEDES (Legal Electronic Data Exchange Standard) global E-Billing formats to ensure ease of integration with the supplier/service provider's current billing or practice management systems.
E-Bills are submitted online, directly into the Advocator System® ELM E-Billing Desktop application, where they are checked automatically for data completeness and correctness. Appropriate UTBMS Codes are also utilized within the E-Billing process, enabling significant analysis to produce data analytics/visualizations.
Suppliers without the ability to upload a LEDES formatted invoice can use the Advocator System® ELM Bilr, LSG's time recording and manual invoice input/submission application enabling the 'capture' of all costs on a single platform.
---
Automated Bill Review (ABR) and Compliance Monitoring
The ABR functionality streamlines the compliance monitoring process by performing various automated validation checks on the submitted invoices, including:
Timekeeper/fee earner rates
Expense/disbursement costs including travel and photocopying
Mathematical checks
Duplicate invoice or line entry
All pertinent client case/matter data elements
Compliance with budgets (if any)

LSG also provides an optional 'manual' review of the invoice by a team of qualified experts unique to the E-Billing supplier market to validate the remaining billing guidelines contained within the client's service level agreement.
After LSG's review and when potential reductions have been made, external counsel/suppliers may appeal them with clarifications and, if deemed valid, the invoice is 'passed' to the client's in-house approver for their 'qualitative' review and approval, if required.
Ultimately, the burden of invoice review is taken off the in-house professional's desk, saving them time to focus on higher value work.
---
Matter/Claims Payment Feeds
LSG will work with your IT/systems administration staff in order to build a secure, data-file feed that will remove or cut down on any manual case/matter creation effort in the Advocator System® ELM process.
Likewise, a back-end payment feed protocol can be implemented, in order that the approved/authorized invoices in the Advocator System® ELM may be directly input to your corporate accounts payable systems.
---
Security and Database Hosting
The hosting environment for the Advocator System® ELM meets or exceeds corporate IT security standards and includes software encryption, industrial-strength firewalls, back-up, redundancy, fail-over, malware protection, interruption, data encryption and security and personal information protection.
---
Financial and Management Information Reporting
LSG provide ELM Data Analytics which can 'slice and dice' and present data in graphs, tables, pdf and Excel formats.
Data Analytics is a powerful reporting tool that generates both 'high level' and granular reports. These include, for example, matter/case specific budget vs. actual, fees and expenses, Guideline Non-Compliance, business unit reports, internal executive reports, Top 10, 25, 100 matters by spend and similar external counsel/supplier reports.
Another feature of Data Analytics is the ability to produce and send selected reports to selected employees at regular pre-set intervals, prompting better management and proactive action. Scorecards are particularly useful to record and report on the performance of external expert suppliers.
Accurate reporting and performance management are key drivers for the adoption of the Advocator System® ELM.
Testimonials
We wanted to replicate the billing guideline compliance process we use for our 'live' program of Advocator System® ELM on this historic claim. This required providing the invoices to LSG and then they conducted the review using Advocator System® ELM and their expert Bill Review team. I was very pleased with the detail and granularity of the report which enabled us to have a productive discussion with our external counsel. A successful outcome was achieved.
Paul Sewell
Group Chief Claims Technical Officer
Brit Global Specialty


To further enhance our litigation management practices, we wanted a partner who could provide the level of service and tools necessary to be able to demonstrate real value to our clients. LSG has proved to be a capable firm committed to achieving results while recognizing the needs of both the law firms and our clients. These efforts have been supported by a high level of customer service and accessibility to their leadership and delivery team. There is a clear sense of partnership and willingness to provide the right solutions in the most appropriate manner.
John P. LaMacchia
Senior Vice President, Field Operations,
Gallagher Bassett Services. Inc.

Advocator System® Demo
A personalized demo with a legal billing software advisor is the best way to see how Advocator System® for Insurance Claims and TPAs can improve your spend management.
Schedule your demo, or give us a call at +1 877 566 9574.
Request a Demo
Contact