Improve claim outcomes with
Mercury ELM software
Control all aspects of legal operations from a single platform. Manage litigated claims throughout their entire life cycle, from FNOL to settlement or through active litigation and judgement. Assign adjusters automatically or manually, and refer claims to panel counsel based on their historic performance metrics.
Use predictive analytics for early warning of high value losses and risk giving claim adjusters the right information at the right time to make better decisions. Reduce ALAE by as much as 10% by reducing required days in litigation as early settlement offers can be made based on the likelihood of claimant acceptance.
Set claim budgets and track erosion in real-time as legal invoices are received though the Mercury ELM software's e-billing portal. Let our 10+ year PQE attorneys check and review incoming invoices against billing guidelines, making reductions or rejections and going through a complete dispute resolution process with panel firms prior to submitting finalized legal bills into your AP system for payment.
Track spend and stakeholder performance through real-time data analytics reports that provide a drill-down view of key metrics by category, geography, stakeholder and more. Use the knowledge gained using this reporting to guide key business decisions such as panel composition and panel firm assignments.
In-depth budget tracking

Early warning notifications

Claimant fraud detection

Cross-team collaboration

Real-time data analytics
What can be predicted?
Will claim become costly?
Will claimant hire lawyer?
And much more...
Predict litigation risks early
Score claims by their risk and associated value, with a notification sent out when an incoming claim should be dealt with as early as possible.
Reduce ALAE and indemnity with favorable settlement offers made early in the process, e.g. due to high risk of costly litigation.
Streamline legal operations
Improve internal legal operations worflows by eliminating day-to-day tasks that plague the efficiency of adjusters and in-house counsel.
Digitize the end-to-end workflow of claims litigation, replacing emails, documents and other manual processes with Mercury ELM software.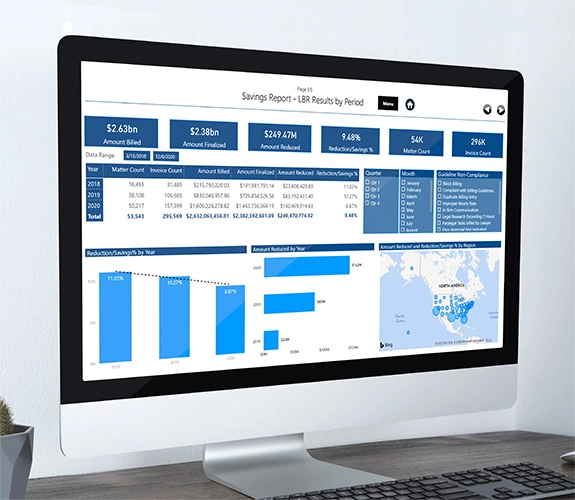 Reduce external legal spend
Review legal invoices in real-time as they are received for compliance to billing guidelines, with faulty line items auto-flagged by the Mercury ELM.
Alternatively, let LSG's trained 10+ year PQE attorneys conduct legal bill review on your behalf, returning finalized bills for payment.
Handle all litigation in-app
Assign and track claims litigation in-app, with zero third-party tools such as email required to activate and communicate with panel counsel.
Manage the entire process of litigation, as well as settlements, from a single Mercury ELM software, meaning less time waste and better tracking.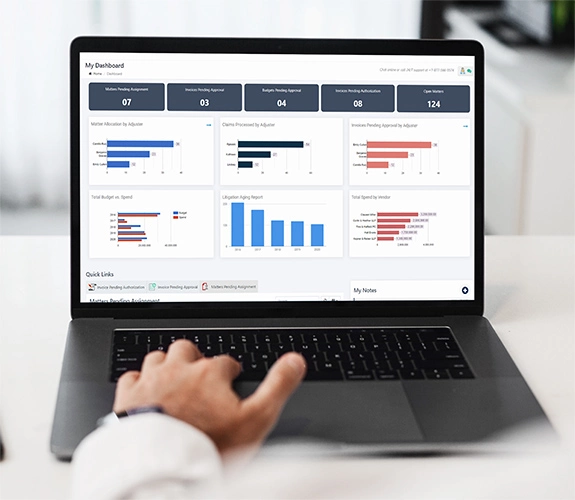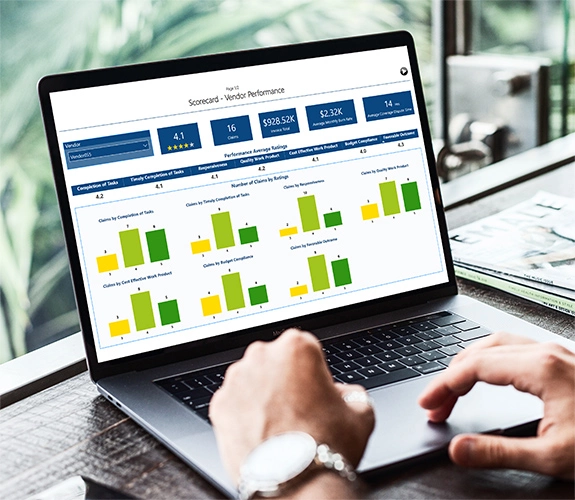 Monitor panel performance
Manage panel composition, invite new firms, set detailed matter budgets, refer claims and adjust billing rates inside of the Mercury ELM software.
Track panel counsel performance through qualitative and subjective metrics such as burn rates, success rate and scorecards.

Satisfied clients across the globe
LSG is easy to navigate even if you are new to the system. Client relations staff is awesome as they are responsive and timely.
We looked around quite a bit when searching for a good fit [...] we decided on LSG and are extremely pleased with our decision.
[...] we were able to take the program from the planning phase to fully functional in less than two weeks due to their efficient on-boarding.
[LSG's] system enables us to get a much clearer understanding down to transaction-level detail of our spend across the entire business.
Trusted by some of the
world's largest brands.
Learn how LSG saved a top 10 global carrier over $522M with mercury enterprise legal management
Please use a business email address
We worked with one of the world's top insurance carriers to integrate our legal spend management solutions, including mercury enterprise legal management software with legal bill review. Over just a 3 year period, we improved the carrier's metrics and generated value of over half a billion dollars in legal spend reduction.
Claims speed increase
Reduced days per claim by 394 days, representing over a year
Legal spend savings
Reduced outside counsel legal spend by $487M dollars
Employee reduction
Reduced staff requirements by 492 full-time employees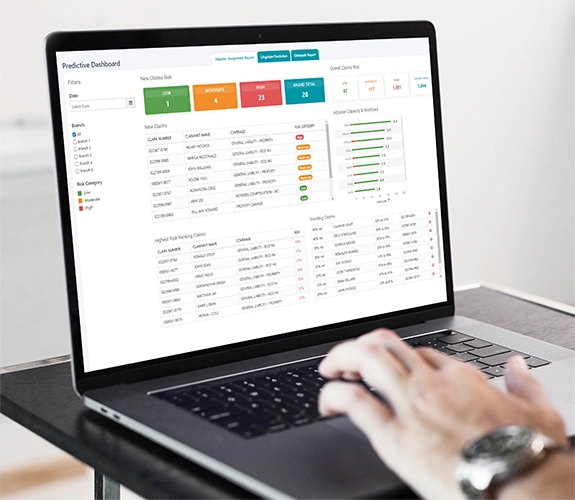 What is Mercury ELM software?
Mercury enterprise legal management software enables in-house legal departments to get an overview of the legal spend across their organization, including documents and records associated with that spend.
Tying into this, a good Mercury ELM software will provide an e-billing portal and legal bill review add-on service to correct billing compliance errors, fixing the issues and loss of revenue associated with overpaying for panel counsel's services, and reducing legal spend.
What is LSG's Mercury enterprise legal management tool?
Our Mercury enterprise legal management software is LSG's latest tool in its long history of pioneering impactful legal spend management and enterprise legal applications for the insurance and wider legal industries.
Using the latest machine learning capabilities, drawn from 17 years experience, our Mercury ELM software is a new legal management system offering an excellent user experience for corporate legal departments and enterprises looking to reduce cost and improve legal operations through predictive analytics, legal bill review, and efficient panel counsel and claims litigation mangement.
Mercury ELM is a first of its kind enterprise legal management software that allows clients to seamlessly interact with counsel and share information amongst the internal legal and/or adjusting teams. Our Mercury ELM software replaces documents, emails, attachments and other manual processes with in-app interactivity and operability solutions that give instant knowledge and control.
In addition to replacing outdated human-manual tasks, LSG's Mercury ELM software, monitors and auto-corrects excessive legal spend through its service of legal bill review, aiding clients' legal spend management strategy.
6-11%
Invoice reduction
~10%
ALAE reduction
How is LSG's Mercury ELM tool integrated?
LSG's mercury enterprise legal management software can be plugged into your existing accounts payable platform, claims platform, payment gateway and other key third-party software platforms as well as internal IT infrastructure via API/SFTP.
This makes our Mercury ELM software a seamless mercury enterprise legal management platform in which to conduct all claims litigation and legal spend management needs, saving considerable amounts on legal operations through reducing in-house workflow inefficiencies and unecessary panel counsel spend.
Beyond this, LSG's Mercury ELM software includes a powerful set of real-time data analytics in the form of BI reports and in-ap user dashboards, along with form building on the fly. This means that users are constantly informed of progress, deadlines and milestones, with access across any device that they wish to use.
Our Mercury ELM software represents the best-of-breed in mercury enterprise legal management tools for insurance carriers, third-party administrators, banking and finance, consumer and retail, logistics, construction and engineering, transportation, technology, and other enterprises with considerable legal spend.
Key benefits of using LSG's legal management system
LSG has provided enterprise legal management software for over 17 years. In this time, we have developed several iterations of ELMs. The latest of LSG's solutions, Mercury ELM, modernizes enterprise legal management with new features.
Leveraging latest technology such as machine learning and predictive analytics, our Mercury ELM tool generates savings of between 6-11% in invoice reductions and around 10% of overall ALAE.
Predictive analytics
Forecast the likelihood of litigation, and get early warning of high value losses for intervention.
Litigation management
Manage claims litigation and track dates, notes, strategy and associated electronic documents.
Panel management
Monitor panel counsel performance through live data analytics as well as end-of-claim scorecards.
Legal bill review
Auto-review legal invoices for compliance to billing guidelines, with finalized bills submitted to your AP.
Why choose LSG's legal operations platform?
A big selling point we offer is predictive analytics, currently not offered by any other Mercury ELM software provider. Access to predictive models are key to analyzing risk trends and claims litigation likelihoods, empowering better decision-making by claim adjusters and early intervention, e.g. with a favorable settlement offer.
Data is continuously calculated and the results can be presented in a variety of ways, including dashboards and notifications, prompting staff with the right information at the right time to guide claims litigation strategy. These are just some of the ways LSG's Mercury ELM software goes above and beyond for clients.
All-in-all, this is an exciting time for mercury enterprise legal management software. With ever-growing pressure on legal departments to reduce spend, general counsel expect to be armed with greater budget predictability, workflow efficiency and crystal-clear visibility into legal spend and risk. That's where our mercury enterprise legal management software comes in. Properly implemented, LSG's legal operations software provides digital transformation and integrated risk management.
How does LSG's Mercury ELM software work?
LSG's ELM software, Mercury ELM, includes features to manage all activities surrounding the legal department from a single platform. Matter management provides vital tools for running an efficient legal department. If your legal department outsources work to panel firms, then our integrated legal spend management in the form of legal bill review is an absolute must-have.
When engaging panel counsel, you are likely responsible for controlling cost, firm selection and the scope of engagement. With our Mercury ELM software, you will gain foresight into budgeting and future spend to create more predictability of legal department results and claims litigation likelihoods, reducing ALAE.
Implement our mercury enterprise legal management software as a part of your legal spend management strategy, with legal bill review and predictive analytics integrated. Get quantitative answers and predict likelihoods of certain actions, enabing you to shape legal operations and to inform key business decisions.
Schedule a demo with our expert team to learn more about how our Mercury ELM software solution can drive significant value for your organization through a multi-faceted approach to legal spend management and claims litigation.
Modernize legal operations and empower adjusters
LSG's Mercury ELM is created for carriers, third-party admins and in-house legal departments looking to reign in legal spend and to streamline legal operations.
Predictive Analytics
Project claim risk and litigation likelihoods, using the knowledge to improve decision-making.
Budgeting
Request, approve and track claim budgets from panel counsel, all within the same dashboard.
Legal Hold
Automatically notify partners and staff whenever data needs to be preserved due to litigation.
Matter Management
Manage claims from start to end from a single platform, including panel and adjuster assignment.
Panel Management
Onboard, manage and track panel firms' performance with scorecards and objective metrics.
Rate Management
Track rate adjustment requests and approve new billing rates from within the platform.
E-Billing Portal
Let panel counsel submit legal bills through the e-billing portal in LEDES 1998B or other formats.
Case Planning
Plan, track and communicate case strategy in-app, ensuring all stakeholders are aligned.
Real-Time Analytics
Monitor key spend metrics and stakeholder performance with real-time, drill-down reports.
Legal Bill Review
Let LSG's team of fee auditors review legal bills on your behalf, enforcing billing guidelines.
E-Documents
Store, tag and track documents electronically, with instant access available across all devices.
3rd-Party APIs
Integrate with 3rd-party software such as Guidewire, QuickBooks and other common platforms.
LSG's mercury enterprise legal management workflow
Take a look at the workflow graphic below for a view into how LSG deploys its legal operations platform for clients' mercury enterprise legal management needs. LSG's Mercury ELM offers matter management, panel management, claims litigation management, case management and beyond.