Claims Management in Insurance Defence
Published by Joakim Hjønnevåg on Aug 21, 2020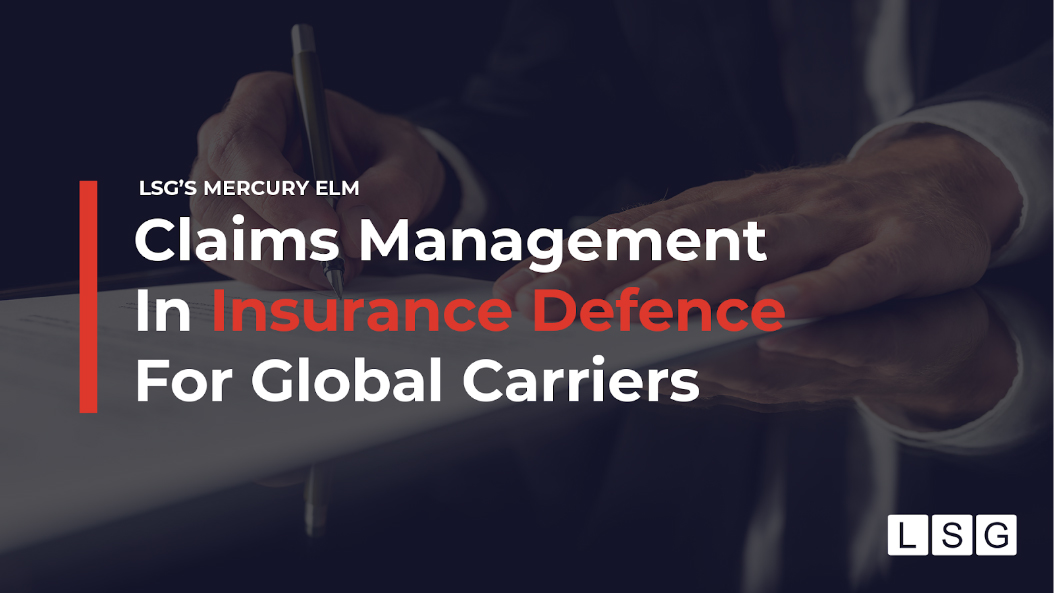 The pervasive nature of insurance claims puts ample pressure on carriers across the United States and the United Kingdom.
Consequently, insurers may feel intimidated and powerless to manage litigation processes due to the many challenges of the litigious business environment. Many of these challenges have outpaced conventional methods of handling litigation processes, such as:
Difficulty in protecting policyholders and still able to operate and maintain a profitable business.
Unproductive management/coordination among multiple consultants handling disputes across several geographic locations and taxes.
Inefficiencies in leveraging organized institutional knowledge due to the use of outdated technologies
A lack of bird's eye to view and provide insights on legal expenses and pending litigation across the organization.
Difficulty in the monitoring of payments, costs security, year-end provisioning, and more, at the organization level.
Despite these challenges, it is possible for insurers to effectively manage the litigious nature of insurance to reduce spend, save time, and improve combined operating ratios. A suggested first step includes the implementation of insurance software to coordinate enterprise legal management.
ELM software should include case and document management, panel and rate management, budgeting and case planning, claims payment feeds, financial and management information reporting. This software and reporting should provide insurers with robust cost savings and increased transparency through the claims process.
Mercury ELM, LSG's litigation and claims management solution, includes these features and also includes broader vendor management frameworks.
Our litigation management and claims management solution provides clients with many features.
9 Mercury ELM Benefits:
Complete end-to-end overview of litigation management, vendor management, claims management, and beyond.
Better-quality litigation strategy using robust data analytics and insights, helping your corporate legal team achieve the best possible outcome.
Predictive claims reporting and analytics to help corporate legal departments and claims adjusters reduce total loss, and identify claims best suited to early settlement.
Make collaboration with panel counsel law firms easier. Compare panel performance not only to legal operations within your company, but also industry-wide, to see how your firm is doing relative to your peers.
Thorough and insightful knowledge on legal spends by seeing where the money is being spent with keen, robust analytics as an anchor of legal spend management strategy.
Mitigate the risk of taking inconsistent positions, spot opportunities for improvement, and leverage advanced litigation decision support tools to recognize the proper cases for settlement quickly.
Provides important data within a collective platform accessible to client's organization, useful for accessing pre-existing information such as legal opinions used for previous, similar claims before commissioning a new legal opinion.
Prepare case itinerary for all claims defense, alerting clients on the actions to be taken. Create a superior claims process.
Improves claims accuracy and saves time due to complete case history and guidance at one place.
Claims Management Takeaways
At LSG, we implement a market-ready technology solution, Mercury ELM software, designed to deploy in your organization within 2 months, and accelerate claims defense outcomes.
Our technology solutions provide complete visibility into the litigation our clients manage on a daily basis so they can implement an effective outside counsel management process.
In addition to our industry technology solutions, our insurance experts offer carriers with a detailed assessment of claims, providing them with an extensive dashboard that captures every detail required for the investigation of claims.
We've delivered over $1.2B in value for our Fortune 500 and broader insurance clients since our founding in 2004. Typical ROI on our software ranges from 9-11x net of our cost.
Mercury ELM's Claims Management Workflow
AI (artificial intelligence) is a broad wing of tech designed to make computers carry out actions that used to require a human brain. This could be as simple as workflow automations and integration with AI assistants like Alexa, which many ELM apps can already do.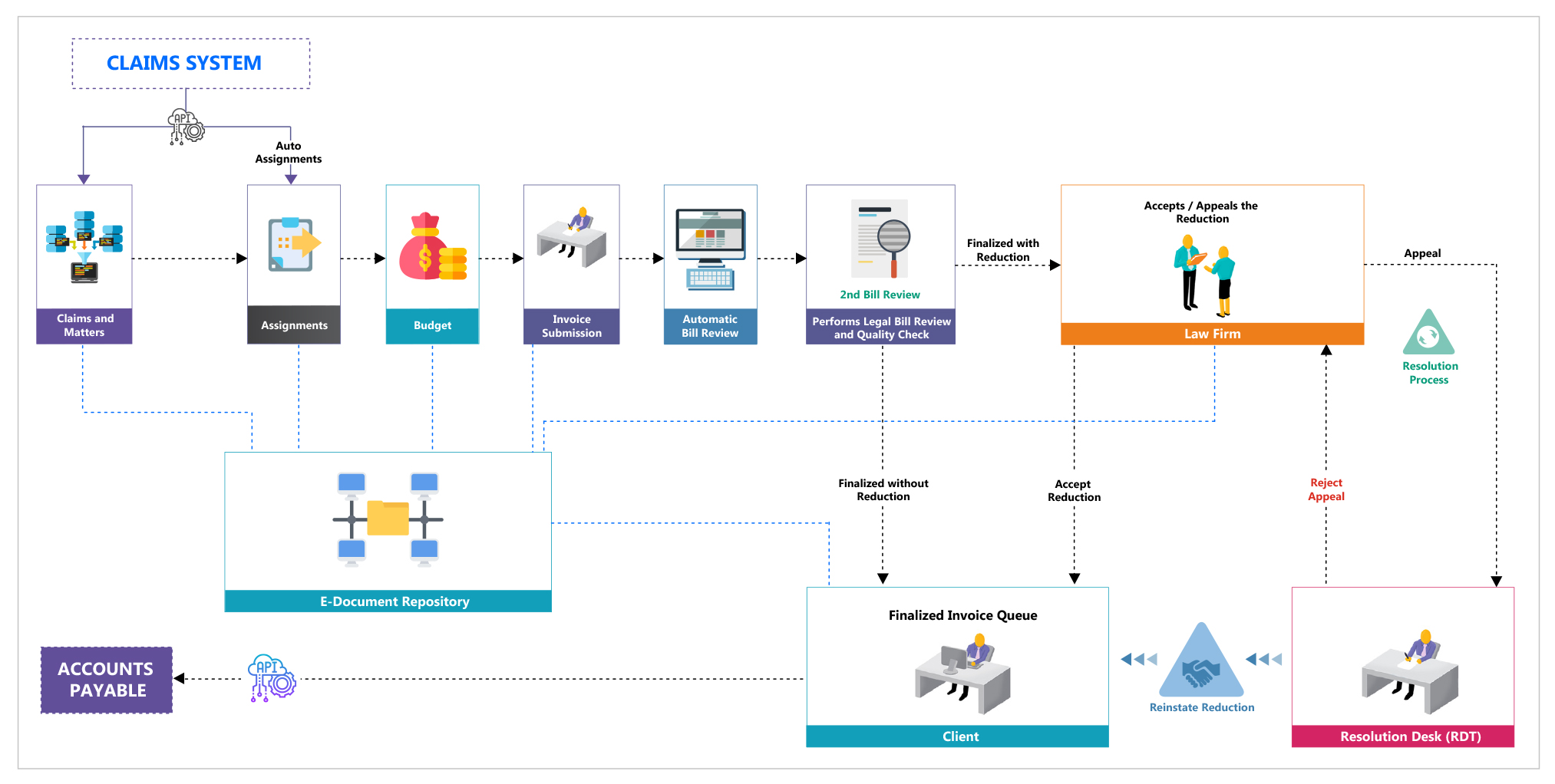 The Cost of Mercury ELM
What you see is what you get during our demos. Mercury ELM is priced at 1% of your legal spend up to $100M of annual vendor spend, and we can create a custom quote above that price level to be competitive with the general market. We typically outcompete competitors on both a pricing and ROI basis in terms of vendor cost reduction.
You won't lose a single working day during our implementation, and we typically don't need more than 40 hours of your IT team's time in order to scope a custom claims process.