Switching Your Business to E-Billing Software
Published by Joakim Hjønnevåg on Aug 06, 2021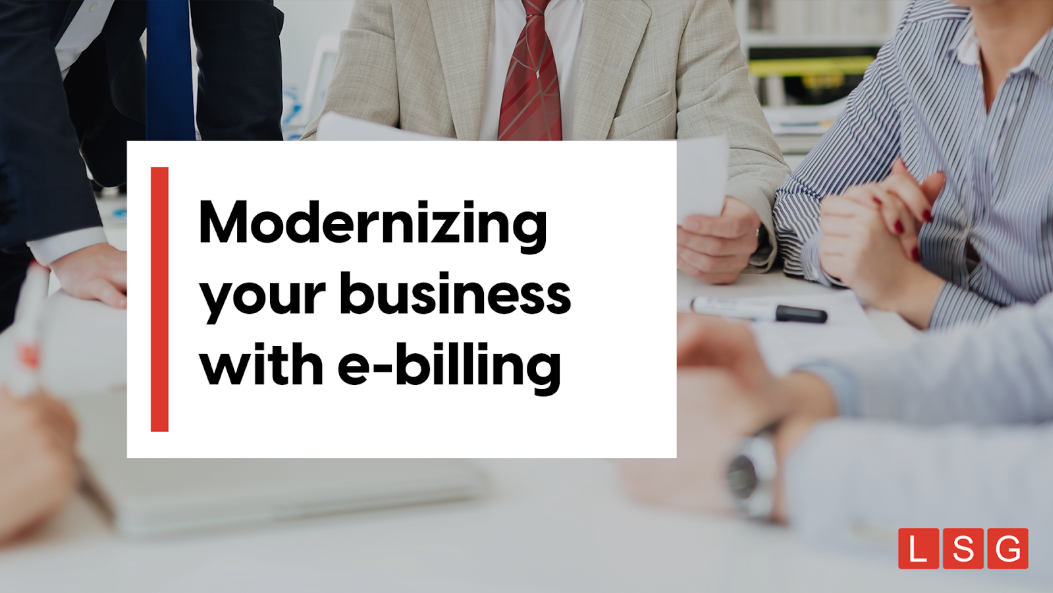 Integrating a new software program into your business - whether big or small - can seem like a daunting task. Do you have to totally halt operations for the change? How do you let your clients know you've changed? Is switch over dead time inevitable? Online billing and expense allocation software can ensure that you are maximizing your capital while reducing financial losses caused by billing and allocation inefficiencies. 
E-Billing Software Integration Process
The typical integration process for e-billing software looks something like this: 
First and foremost, you should do your research and see which software provider works best for you and your business. This seems like a no-brainer but there are a myriad of minute differences between providers that can have a huge impact on the timeline of your switch over. For instance - are there necessary integrations outside of what the program already offers? What level of learning is needed for you to use the program efficiently? Are there monthly, yearly, or by-usage fees? Do you want a system that only deals with invoicing and bill paying, or are you looking for something that includes receivables tracking, budgeting, estimating, and other functions?
After you've chosen which software program you want to switch over to, you must notify your customers of the change. Set up a transitional invoicing system that will direct your customers from the old program to the new option - and send paper and electronic notification of the change including all relevant switch over information and instructions.
When it comes to working with the company providing your software, you will likely need to choose and sign an agreement along with purchasing the actual software package. After this, for 2-4 weeks, your business will work closely with the software provider to map the process of how they'd like invoices to be received, approved, and paid; during this time you will also decide who will have access to certain aspects of the program.
There is also a degree of customization to be considered with the integration of your logos and colors so the program feels whitelabeled. The less customized integration needed, the faster you will be able to have your e-billing up and running. If you are looking for a quicker turnaround time, consider going with a program that has more pre-existing integrations available. For example, programs like Bilr already offer software that is compatible with QuickBooks, PayPal, Plaid, LawPay, Filevine, and LawMatics - so if you have previously used any of these, your switch over will only take about 2 weeks to set up. Further, software like Bilr can improve your legal spend management and reduce time spent in the manual review of invoices.
E-Billing Software Integration
Switching over to a new online billing system can be a relatively simple process as long as you take the time to prepare beforehand. With the massive amount of businesses transitioning to online formats, it is definitely time to look into supporting legal billing software or expense management software.
Making this change can ensure that your company does not fall to the wayside when customers turn to online formats to conduct their business; it can also reduce costs and improve profitability as it ensures that your billing processes become more efficient.
Automate your online billing today to keep up with the rapidly changing business environment.