6 Trends Shaping the Future of Insurtech: Overview Guide
Published by Matthew Markham on Jun 11, 2020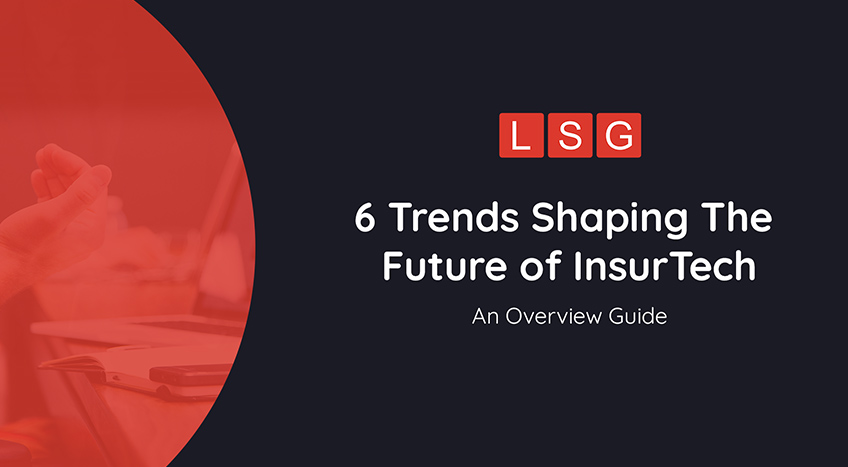 What is insurtech?
"Insurtech" (sometimes spelled "insuretech") is a combination of the words 'insurance and technology,' and is defined as the use of technological innovations and platforms that help optimize any of the principles for success or requirements of insurance.
But how is this new technology affecting and molding the future of the industry?
In this article we are going to look at the use of disruptive new advancements in this sector, find out a little more about the important trends, and how innovative ideas are helping to shape the future of insurance.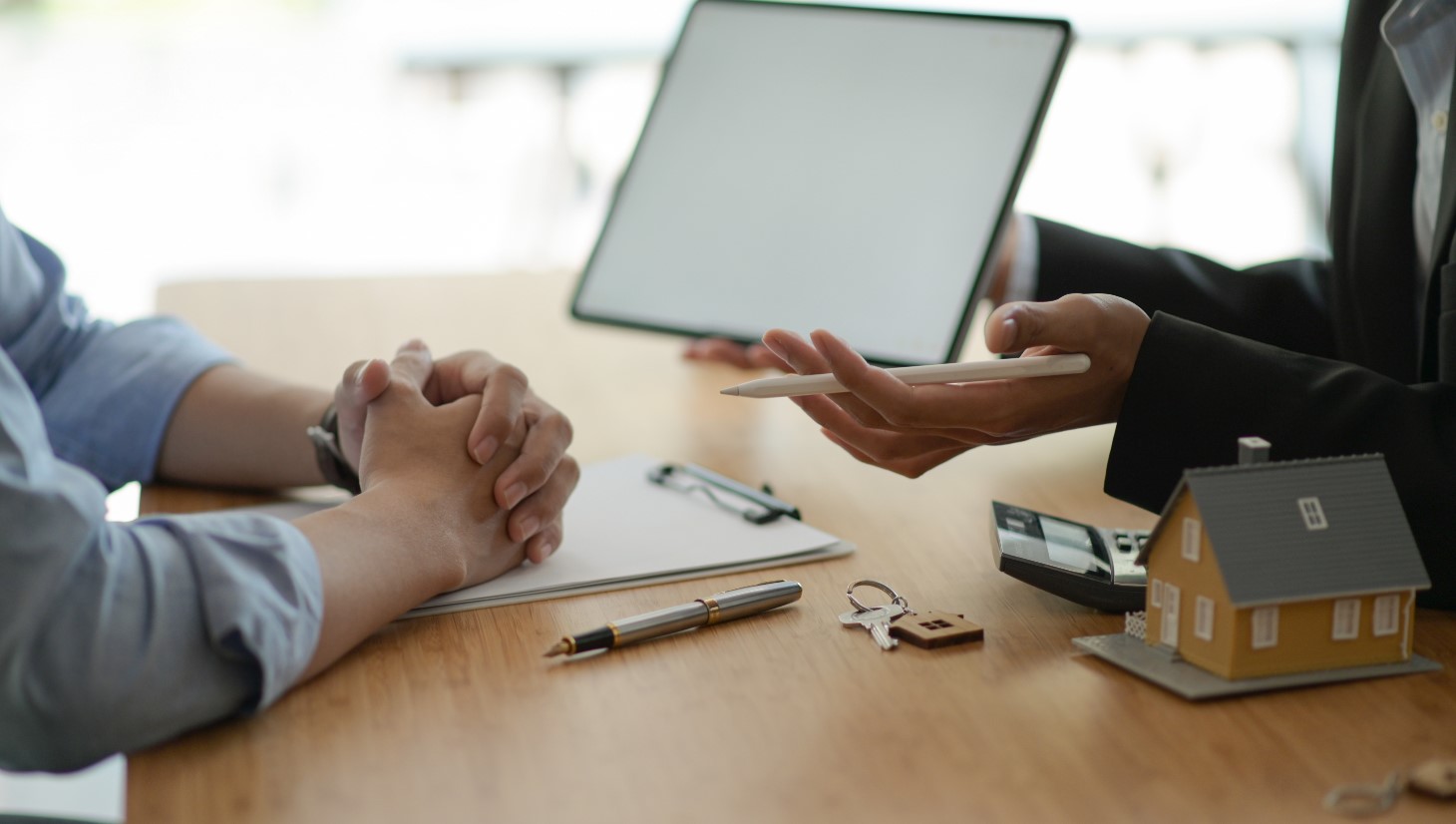 Let's start by looking at the brief answer.
What are some of the most important trends shaping the future of insurtech?
Artificial intelligence
Machine learning
Innovative new legal software
IoT (Internet of Things)
Blockchain
General digitalization
Ok, so with the short answer nailed, let's start by exploring the background of technology in the insurance sector.
Background of Technology in Insurance
The use of technology in the insurance sector has become inevitable for the growth and success of companies.
For the past few years, companies are heavily investing in technologies and applications to boost up the growth of their companies.
It is estimated by experts that more than 10 billion US dollars have been invested by the companies in Insurtech since 2012.
"The use of technology in the insurance sector has become inevitable
for the growth and success of companies."
So now we have understood how crucial innovative technologies have been in the world of finance and insurance, let's delve a little deeper and look at some of the most important developments specifically.
Trends in Insurtech
Over the past few years, various trends have been observed in Insurtech which enables the insurance companies to boost their growth along with the simple and smooth functioning of the company.
Let's take a look in more detail at some of these trends.
Artificial Intelligence (AI) and Machine Learning (ML)
Many companies are investing in new technologies such as claims spend management software, to catalyze the growth of their business and to improve the efficiency of the business. One of the trends shown in the last few years is the investment of companies in AI and ML.
Cost is one of the most important issues faced by any company. The use of AI and ML helps companies not only in reducing costs but also helps in increasing the efficiency of the business.
This will also help the companies to effectively target their market. AI technology has the ability to predict and identify fraudulent claims by assessment of existing databases which help companies to save money and resources.
AI and ML also help insurance companies to perform their legal requirements or problems quite easily.
"The use of AI and ML helps companies not only in reducing cost
but also helps in increasing the efficiency of the business."
Legal Software
There are a number of software that have been used by these companies to overcome their legal issues, along with budget control, and other crucial management requirements.
Some of these applications are:
Litigation Spend Management - Legal bill review is a machine learning application in litigation spend management software. The program facilitates insurers in the review of legal invoices received by insurance companies, factoring in company guidelines and agreements between a law firm and an insurance company. Other litigation spend management software includes matter management software, claims management software and ELM more broadly.
Legal Spend Management - Legal spend management is the practice of controlling outside counsel spend. Management of outside counsel spend involves having visibility of spend, identifying and actioning cost-reduction opportunities, and budgeting future spends.
Enterprise Legal Management - Enterprise legal management software can be plugged into existing accounts payable, payments, and other key existing IT infrastructure. With the help of this software, all the legal management needs can be met. Saving considerable amounts through reducing inefficiencies and unnecessary spending can be conducted seamlessly.
Now we've taken a look at some of the software options available to help insurance services work more efficiently and smartly, let's take a look now at how IoT or the Internet of Things can benefit this industry.
Internet of Things
The Internet of Things (IoT) technology is effective for almost every sector including insurance enterprise.
IoT technology enables companies to move ahead of "paper dependant" type businesses and move towards digitally connected products.
IoT technology has been used by the insurance sector and in different types of insurances, particularly in home insurance in which customers have been given the added value by consistently providing smart home technology as well as providing insight about their homes to the customers.
In Insurtech, improving efficiency is the key focus. This is largely because, in the insurance sector, efficiency is extremely important and inevitable.
IoT technology helps companies to become efficient by providing personalized, improved, and overall better customer experience to customers with reduced risk.
IoT devices have been purchased from e-commerce websites in a huge amount by the people. The accessibility of IoT devices increases its use even further.
Home security
IoT has also been adopted by the home security system and Insurtech results in smarter home security systems.
Sensors and smart alarms have been introduced into the home to help minimize damage caused by an unexpected disaster, such as theft, fire, and water damage. This gives customers the ability to take a proactive approach when protecting their homes.
This use of IoT allows the companies to use their resources in an efficient and optimized manner which results in the reduction of cost to companies.
IoT also provides improved safety through prevention. IoT technology in Insurtech is also beneficial for accurately determining the risks. Traditionally, information regarding the age and address of the customer as required by the insurance companies to arrive at the cost of the premium.
By the use of IoT and network devices, the specific data of the customer has been collected by the insurance company which results in the building of a strong relationship between the customer and the company as well as improving the customer's overall experience. This is one of the many reasons which makes IoT essential for the insurance sector.
"IoT technology helps the companies to become efficient by providing personalized,
improved, and better customer experience to their customers with reduced risk."
Blockchain
Blockchain can be described as a data structure that holds transactional records and ensures security, transparency, and decentralization.
The use of blockchain has been adopted by many companies. Blockchain technology enables companies to reduce their costs and improve the efficiency of their work. Blockchain technology has also become popular in the insurance sector and has recently been adopted by many insurance companies.
Smart contracts
With the help of this technology, smart contracts can be used by insurance companies. These smart contracts contain a set of rules and can be embedded as computer code in the company's software.
These self-enforcing contracts are enforced automatically when the rules are agreed upon by both parties.
These smart contracts also allow companies to become cost-efficient and to work at a faster pace. Once payment is made, it will also deliver confirmation notification and enable the user to keep a real-time track on their payments and contract. This results in a much more transparent system.
Human error
Generally, the insurance process request is a lengthy procedure that involves insurance corporations as well as third party firms. This lengthy and slow process often results in human error.
The advantage of blockchain technology in the insurance sector is that it makes the request process simple and also saves time by automatically collecting the record from a range of different insurance corporations and firms. This automated system also results in a reduction of human error.
These benefits allow the companies to invest in blockchain technology which in the long term will improve the company's efficiency and speed in dealing with its customers.
Beneficial for customers and companies
This technology on one hand is beneficial for the companies; on the other hand, it is also beneficial for the customer as this enables less endurance of lengthy processes while maintaining the transparency between them and the company.
"The advantage of this blockchain technology in the insurance sector
is that it makes the request process simple and saves time."
Digitization
In recent years, digital strategies have been adopted by insurance companies. This will not only help in saving and efficiency, but it will also be beneficial in increasing customer satisfaction.
Many insurance companies are struggling to develop technology infrastructure as converting from paper to digital technology is not an easy task for any company. Digitization and insurtech often involves a complete transformation of an existing business.
Companies have, so far, focused digitization primarily for customer's applications. Recently, however, insurance companies have begun to realize that digitization is much more than a way of optimizing everyday functions,
It is the force that can change the whole dimension of the business. It is crucial in the entire insurance value chain along with underwriting and claim management.
And finally…
To sum up the question of trends that are shaping the future of insurtech, we can see how important it is for Insurance companies to embrace the new technological innovations which are set to dramatically improve systems, reduce human error and result in a much more transparent system for both the company and crucially, their customers.
Using up to date systems and software designed to help transform your legal practice or innovate an entire business enterprise is one of those ways to embrace the digital trends and work smarter.