What are legal bill review and audit services?
Published by Joakim Hjønnevåg on Jul 10, 2020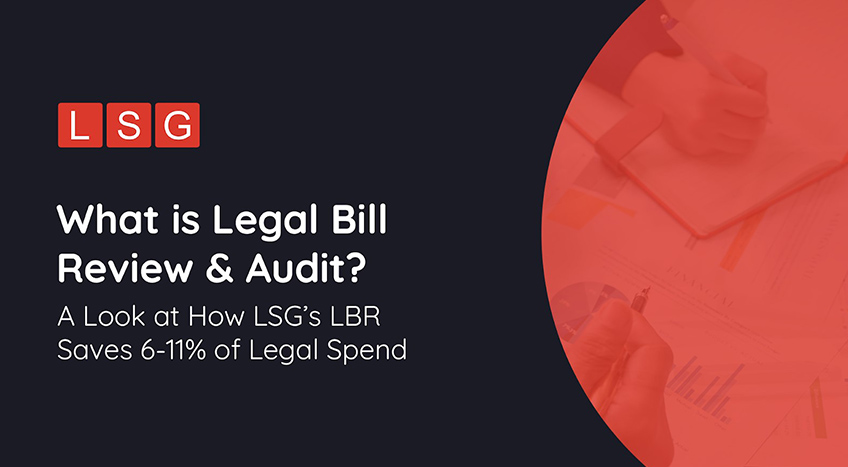 Enterprises in the US, UK and globally spend large amounts of money on legal services. In most cases, this money is spent in excess, but through no fault of the enterprises themselves. The issue is that law firm vendors billing hourly rates have a tendency to send incorrect invoices and time entries. Firms most at risk to these issues tend to be insurance companies, third party administrators (TPAs) and large enterprises with $30M+ of vendor spend.
The errors and imperfections found within these invoices can include instances of higher-billed lawyers doing what is essentially paralegal level work. It can also include block billing, a mostly outdated practice, and it can include a whole host of other issues that you've outlined as non-compliant within your billing guidelines, set forth in the service level agreement with your vendors.
When initiating a relationship with a law firm, establishing billing guidelines is crucial as they set the stage for the quality of your incoming legal bills. Enterprises internal legal departments need to communicate billing practices and expectations in advance of billing to provide context what what is and what is not allowable. What is even more crucial, however, is the enforcement of these guidelines. This brings us to legal bill review and audit services.
Legal bill audit and review services, carried out by legal fee auditors such as LSG, analyze and review your incoming invoices for billing guideline compliance. If an error is detected, the affected line item is reduced or removed, with the invoice total also adjusted accordingly. This service targets cost savings, legal spend management and improved KPIs, such as combined operating ratios for insurers, as the desired outcomes.
This leads to savings on outside counsel legal spend through matter management, often in the range of 6-11% per invoice as we have achieved for previous clients. Gradually as you keep enforcing your guidelines, your vendors will conform to the billing requirements, replacing the need for a complete legal bill review process or in-house bill review staff.
Implement legal bill review and achieve consistent legal cost savings within your enterprise's legal operations.
If you'd like to get a free, no strings attached legal bill review proof of concept on your legal invoices (and non-legal invoices), get in touch with us at info@lsg.com or call us at +1 877 566 9574