The Legal Services Market - Ready for Change?
Published by Philip Knight on Aug 04, 2016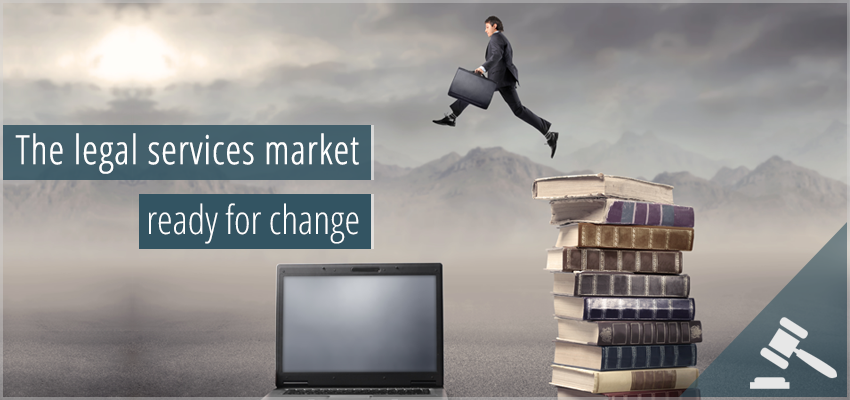 The Competition & Markets Authority (CMA) has recently released its interim report: Legal Service Market Study. (See https://www.gov.uk/cma-cases/legal-services-market-study for details).
The study (begun on 13th January 2016) looks at the provision and regulation of legal services in England and Wales with a view to understand how well individuals and small businesses are being served. This is a complex and somewhat arcane area since the breadth of services is wide, at times highly specific and providers are understandably reticent, in the current market and due to the specificity, to release information regarding prices and quality of their services.
Commissioned by the Legal Services Board (LSB) and the Law Society, the Ipsos MORI findings in the Online survey of individual's handling of legal issues in England and Wales 2015 showed that many people were disinclined to seek legal advice because of the lack of information about services provided and their prices. This, along with a fairly wide range in the price for similar services by different providers and the inability of consumers to obtain or understand details helps to retain the status quo in the market.
But market forces and disruption, due to an uplift in the use of the internet and social media to assess and obtain products and services of any kind by the increasingly sophisticated consumer, will force innovation on legal service providers. An example is the estate agency and conveyancing market, which is being shaken by low-cost, transparent, 24-hour service products provided on the internet.
Regulation is necessary to ensure standards are maintained, to provide consumer protection and methods of redress. However, too much regulation can result in adherence costs being passed on to consumers, over-reliance on process rather than improving services and a lack of innovation.
So the question is, how can regulation be improved to ensure consumers can benefit from transparent, better services and firms to compete and innovate?
The CMA interim report concludes that changes to regulation alone cannot assist these goals. The issue with the lack of publication of consumer information must be addressed in parallel. A reduction in regulatory requirements, where it is not justified by consumer protection risk, and a focus on areas where that risk is highest are seen as potential improvement targets.
Of course, any change to the regulatory environment can bring about the law of unintended consequences, a condition of which the CMA is well aware and keen to minimise.
The legal services market can embrace transparency and better use of the internet to increase business and spur innovation. Regulation with a light hand will facilitate it, for the benefit of both suppliers and consumers.
Philip Knight spent over 20 years as an independent consultant in project management, planning, design and training in fields as varied as public broadcasting, car manufacture, insurance and finance before joining LSG.
After contributing to LSG as Director of Product Development, Director of Performance and Quality, Director of Programmes and Chief Product Officer he now occupies the role of interim CEO.
Schedule a Demo
A personalized demo with our legal bill review team is the best way to figure out whether LSG is the right LBR outsourcing partner for your organization. Contact us to set up a demonstration where we show you how we can help you achieve cost savings with LSG's legal bill review service.
If you want to talk to us, give us a call at +1 877 566 9574.
Request a Demo
Contact