QuickLBR
Published by Gary R Markham on Dec 14, 2017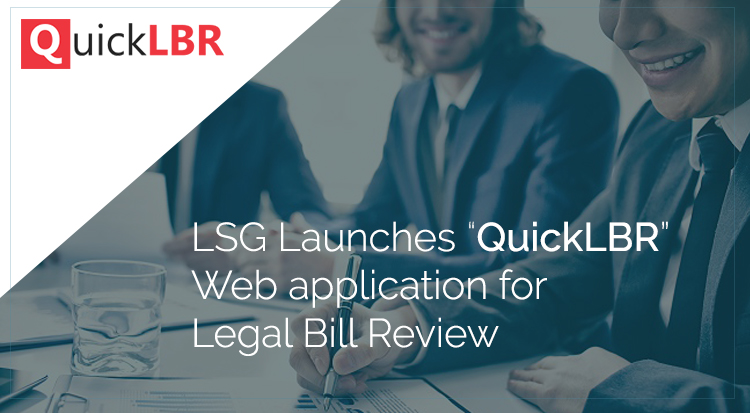 LSG breaks the mould on Legal Bill Review.
For too long customers have overpaid for LBR services which are charged as a % of the legal bill. This is unfair to the customer as they own the matter/claims dollars, not the LBR vendor.
LSG has launched its QuickLBR SaaS-based service which is priced on a per line item/unit basis. The net effect is more than 50% savings to the customer. Without affecting the quality or turn around times, LSG is applying machine learning and a level of AI, along with its team of experienced attorneys to deliver a night quality service to the customer, at less than half the cost.
For larger clients, this will mean several $$$$millions in savings per annum. A truly disruptive move by LSG will see customers paying for the actual work completed and no longer allowing LBR vendors to feed off the clients spend dollars.
Gary R Markham is a 20+ year veteran of the e-billing, time recording and legal practice management technology (LegalTech) space, and is quoted on Forbes, RIMS, ACC and other platforms. He often speaks and advises clients on managing the finances of their practice, enabling them to focus on the job at hand.