Legal Bill Review: 3 Tips to Avoid Disputes
Published by Matthew Markham on May 06, 2020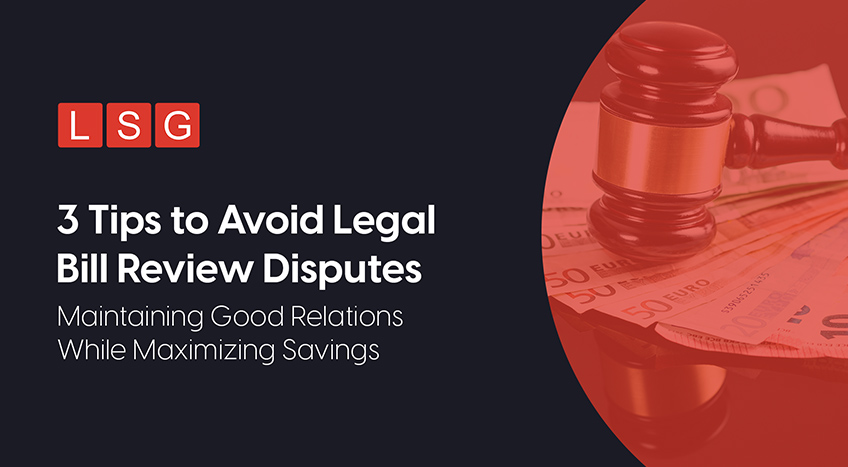 Legal billing disputes are a common problem for both clients and attorneys. It is not just enough to provide quality service, there is also a client need for a complete, detailed and accurate invoice. Fee disputes are a frequent category that bar associations receive from lawyer's clients. It can ruin the credibility and prestige of your firm if not resolved amicably. Lawyers should be able to provide ethical evidence of their fee statement to justify a legal bill. Enter legal bill review services and legal bill review software.
For law firms and lawyers, proper timekeeping and effective legal billing software are essential. Handling cases and accounts at the same time may ruin client-satisfaction due to the manual billing mistakes. In such cases, the assistance of legal billing software or a third-party involvement will make your billing process more accurate.
For companies exposed to a high volume or magnitude of legal bills, such as insurance companies handling claims, legal bill review services are essential. Whether this is an in-house team, or a process handled by outsourced legal bill review companies, you need to set a high standard for legal bill review savings, from reductions in average litigation days to dollars of guideline non-compliance (GNC) identified.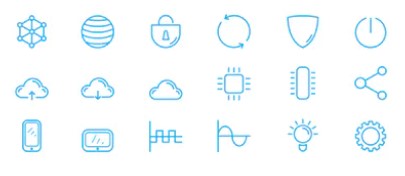 To streamline your legal invoice review process, let's dig into 3 tips to avoid disputes. Law firms and attorneys, pay close attention:
Discuss Fees at the Start

All parties should understand the legal billing schema detailed in the engagement letter. Have a discussion, don't assume your client understands legalese. Transparency is mandatory. Sometimes your billable hours may exceed the original estimate you gave the client. Expect a dispute! Alternatively, establish maximum daily billable hours in the engagement letter and convey that to your client.

Clarify why the charge is necessary
Give your clients a detailed description of your work plan and approximate budget
Encourage your clients to raise questions to avoid further confusions
Never give a low budget estimate to clients, be prompt and genuine

Involvement of a third party in your work should be discussed with the client. Explain to them why legal outsourcing is necessary and how it can help to achieve the required outcome.

Also, try to maintain regular communication with your client to let them know what is going on with the case. Alternatively, use a legal billing software that has budgeting and relevant communications baked in.

Track Billable Expenses and Develop a Client Portal

Clients will be eager to know where you are in spending their money. So always document all expenditure details. Scan all the receipts and preserve a soft copy. A question for even a single penny may lead to an ugly bargain and dispute. Again, a legal billing software application that can handle these issues will mitigate these issues.

Expense details should cover the details of hard costs (witness fee, laboratory costs, court filing fee, etc.) and soft costs (faxing costs, photocopy costs, travel, etc.). This will help to generate detailed and customized billing. Some law firms skip the soft fee details as they don't charge for it.

Your clients love to see the development in the case at any time they want. This will help to generate transparency in your work. Provide a client portal where your clients can see your working status on any invoice at any time. Plus, clients can pay you through this portal, if that functionality is baked in.

Keep a Signed Contract or Fee Agreement

A written agreement will keep your relationship with clients safe and secure. Store this agreement in your legal billing software document repository if it offers that feature. Make sure that the terms and conditions in the agreement are mutually accepted.

It is important to convey your engagement letter / agreement's terms in understandable language. To know more about retainer fee and agreement have a look at Corporate Finance Institute, one of the leading global providers of online financial modeling and valuation courses

The agreement should explain how the lawyer's fees will be paid
Lawyers should explain how often the client will be billed

Lawyers should provide all the details of their working procedures in the agreement. Make the clients read the agreement clearly to avoid sticker shock and cheap bargains.
Conclusion
Common billing mistakes and lack of good communication often lead to fee disputes. Good software can help you to tackle billing problems. Customized invoices with a detailed description will help to create transparency in your work. Detailed fee agreement and proper communication are other areas to be improved to create a peaceful work atmosphere devoid of disputes.
A dispute will only tarnish the image of your law firm. So, perfection in billing should be attained to avoid any such mishap. Every single penny you spend should be kept in records. Both attorneys and clients are equally responsible for avoiding disputes. Mutual understanding and mutual respect are keys to success in law firms too.