Billing Systems
Published by Sankar Das G on Aug 28, 2019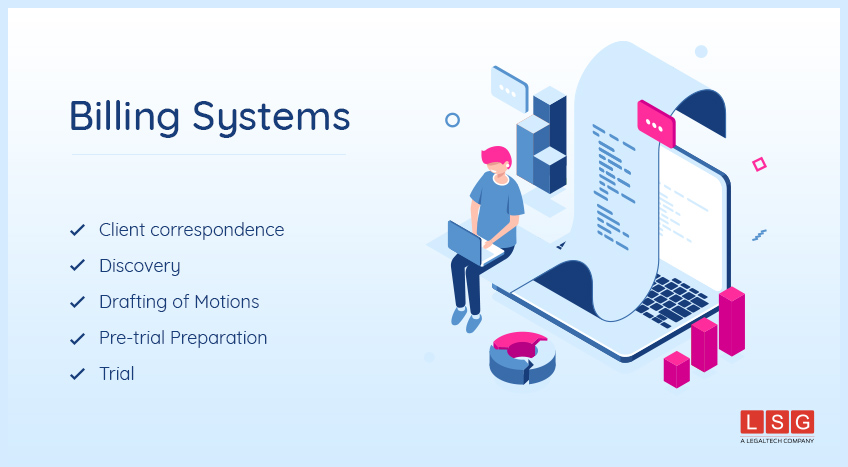 As of 2019, legal billing systems have been evolving for a few decades. Newer procedures and methodologies have made the entire procedure more dynamic and agile, with legal billing codes standing out as a prime example. Legal billing codes can streamline billing, and collection efforts, while promoting better management of time and cost resources within a given practice. For attorneys well versed with the old systems, using billing codes can be a daunting task, which we've taken into consideration with our latest accurate legal billing product, Bilr. This product uses artificial intelligence (AI) to ensure legal billing codes are effortlessly reflected on invoices without requiring attorney or billing clerk input.
Understanding Legal Billing Codes
Clients need a meaningful understanding of tasks, budgets and bills for the legal services they are hiring for. As an attorney, you might provide adequate details of your services in the eyes of any other attorney, but non-legal clients may struggle to understand what and how services were performed because of segregated or co-related fragments of information.
To help deliver easy-to-review invoices and quality, reportable data, each task/work is categorized, and further sub-categorized into a "work type." Each work type is then clubbed by Bilr's automated systems within the main category of service you're looking to charge for. As an example, drafting different letters to the client would be sub-categorized under "client correspondence."
Main categories
Client correspondence
Discovery
Drafting of Motions
Pre-trial Preparation
Trial
Each category, created in agreement with the client, is then assigned a unique legal billing code, say LBC-CR001. The delineating of tasks with legal billing codes provides a comprehensive picture to the client, precisely describing the areas of time and cost allocation. This spending overview helps both you and your client in transparent planning and budgeting.
Legal Billing Codes and Bilr
Bilr's machine learning helps you easily integrate legal billing codes into your billing process, making it easy for both you and your client to comprehend and analyse bills at a glance. With Bilr, you can specify a billing rate for each task or label an item as non-billable, thus helping you detail each task precisely even if it's non-billable. Alongside built-in uniform ABA litigation codes, you can easily generate legal billing codes for your entries. Furthermore, Bilr's user-friendly project management features help you generate specific reports helping you and your client analyse each area of work in isolation.
For more information on Bilr, fill out our demo request form, or email info@lsg.com.
Sankar Das G is an I.T. professional with more than eight years of experience in UI development and internet marketing.
At LSG, he is responsible for internet marketing and website management. He applies his expertise also in the fields of event management and agency management. He keenly observes and researches on the changing scenario in internet marketing.